If you know me well, you'll know that I like listening to all types of music. I spend time just lurking about on
last.fm
,
whatthefuckshouldilistentonow
, and
SoundCloud
looking for obscure artists, tracks, and remixes. I bulk download/torrent all my music (illegal as fuck, but yolo) and then I'll compile playlists on iTunes. Sometimes the playlists would be themed (examples: bloodrush, ass-related, weed-related, chill songs) but I'll always have this one playlist that would hold all my favourite songs at the moment. It usually stays the same for 1-2 weeks with the exception of the removal/addition of a few tracks, but in 3-4 weeks it is completely revamped. Below is my current playlist.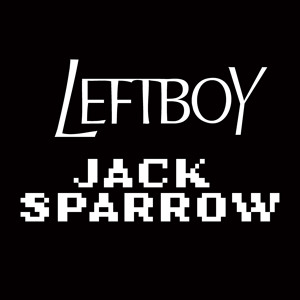 Left Boy - Jack Sparrow (Single)
Left Boy is an amazing underground artist, remixing several popular songs adding his own personal touch, making the entire song snazzier. Example,
Call Me Maybe
. I was starting to get fed up with Carly Rae Jepsen all in my face, being played everywhere - at school, at hangouts, in
clubs
as well. However, after listening to Left Boy's remix of Call Me Maybe, my irritation towards the song in the remix had vanished. Call Me Maybe isn't on my playlist, because I felt like I should pay tribute to the other amazing Left Boy tracks, such as Jack Sparrow. With the catchy Pirates of the Caribbean medley as its intro, the song takes an immediate turn into Left Boy's cleverly thought out verses:
Get high so I can get low / I'm Jack Sparrow when I smoke dro' / Any way that the wind blows / They know I've got a sick flo
'. I think these verses are a clever mix of puns of the obvious Jack Sparrow badass swagger shit and Left Boys own badass swagger shit. All the other Left Boy tracks on my playlist are worth a listen. What's even better is that you can download all his music, legally.
Here's his website
and here's his
SoundCloud
.
Gil Scott-Heron And Jamie xx - We're New Here
From my playlist, you can see I'm an obvious lover of remixes. Another noteworthy remix artist is Jamie xx, member of The xx. He remixed late Gil Scott-Heron's I'm New Here and retitled it as We're New Here, making it a Gil-Scott Heron and Jamie xx collaboration. In these remixes you can enjoy both the gruffness of Gil Scott-Heron's voice and enjoy the cutting-edge and talented beats dropped by Jamie xx. The track titled I'm New Here is a perfect example of the mix. Starting off with just Gil speaking, 'I did not become someone different, nor did I want to be / But I'm new here. Will you show me around?', then breaking into a quavering tonic of ambiance, and after a minute, taking another direction into Jamie's eargasmic beat-dropping.
Anyways, I recommend everyone to listen to this playlist and all the tracks, no matter what music taste you supposedly have, because I swear this playlist will convert you. The mix of music will definitely give put you in an ambivalent mood. If anyone wants a download link, comment below and put a Mediafire link up.